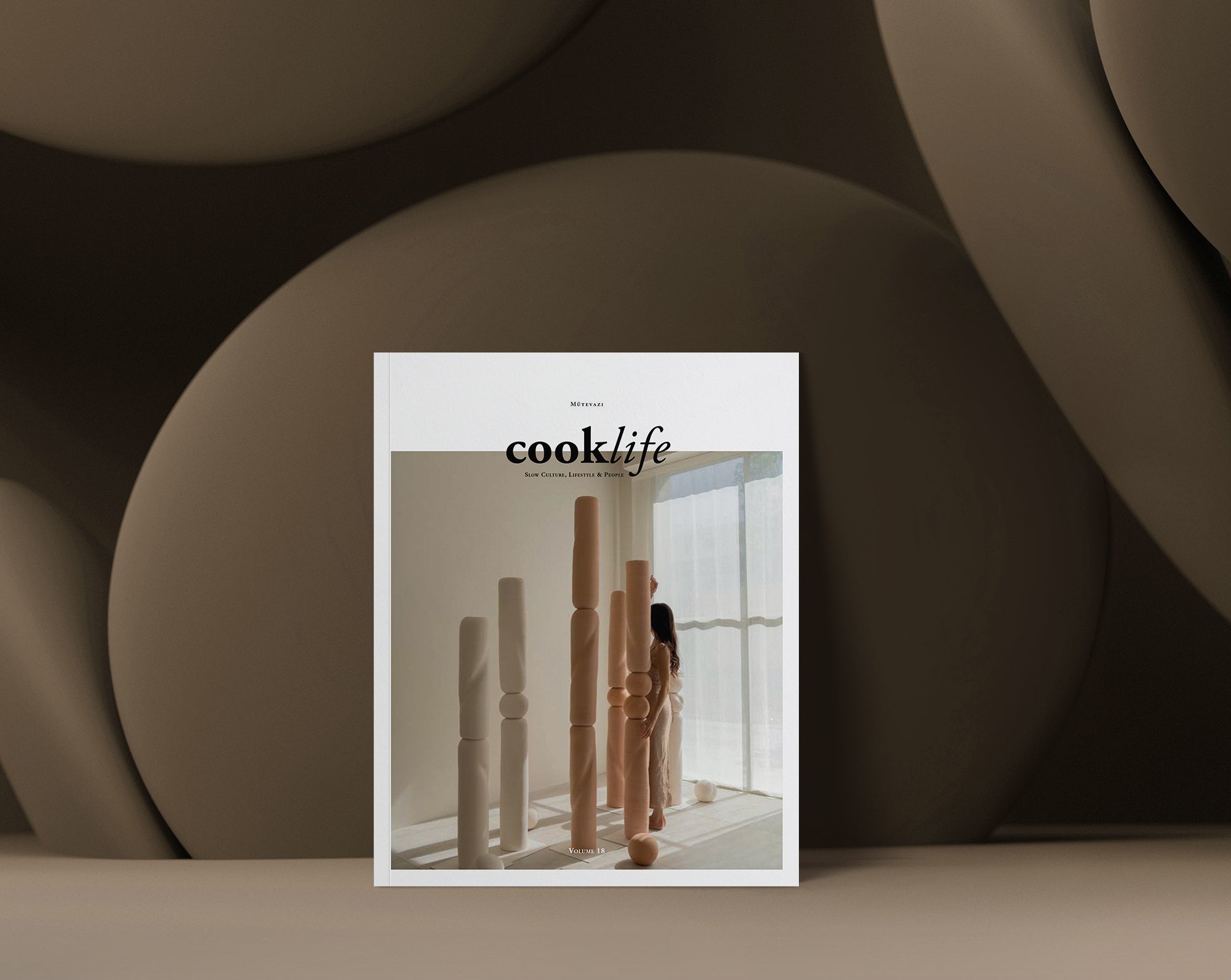 Cooklife
Cooklife is a creative studio that adopts the slow life philosophy in a holistic and multidimensional sense with the concepts of Cooklife Magazine, Casa Cooklife and Cooklife Garden. We develop the concepts and ideas at our studio in a communal structure to contribute to inspiring lifestyles.
Cooklife Garden Collection
Food Is Much More Than Just Eat&Drink

Cooklife Garden started with good intentions, exploring what this geography has to offer, creating and sharing a quality food collection by adopting a collective production approach with new generation local producers.

Salted Peanut Butter

Prepared with peanuts unique to Osmaniye region. The harvested oily peanuts are roasted and crushed.

2500 Flower Honey

2500 Flower Honey is produced by bees fed from the untouched nature of Bitlis Hizan Plateau.
Last Volume
Volume 18 | Humble

In the 18th volume of Cooklife Magazine, we examine the possibilities of happiness that we can achieve by focusing on the essence. We listen to the stories of those who look at the world they live in from a humble window, and meet those who can realize the pure beauty of life.

In order to be inspired by the humble and to make sense of it within ourselves...

240₺

Buy
Cooklife Magazine Collection
Would you like to discover Cooklife Magazine Collection? You can take a look at these volumes before stocks run out.