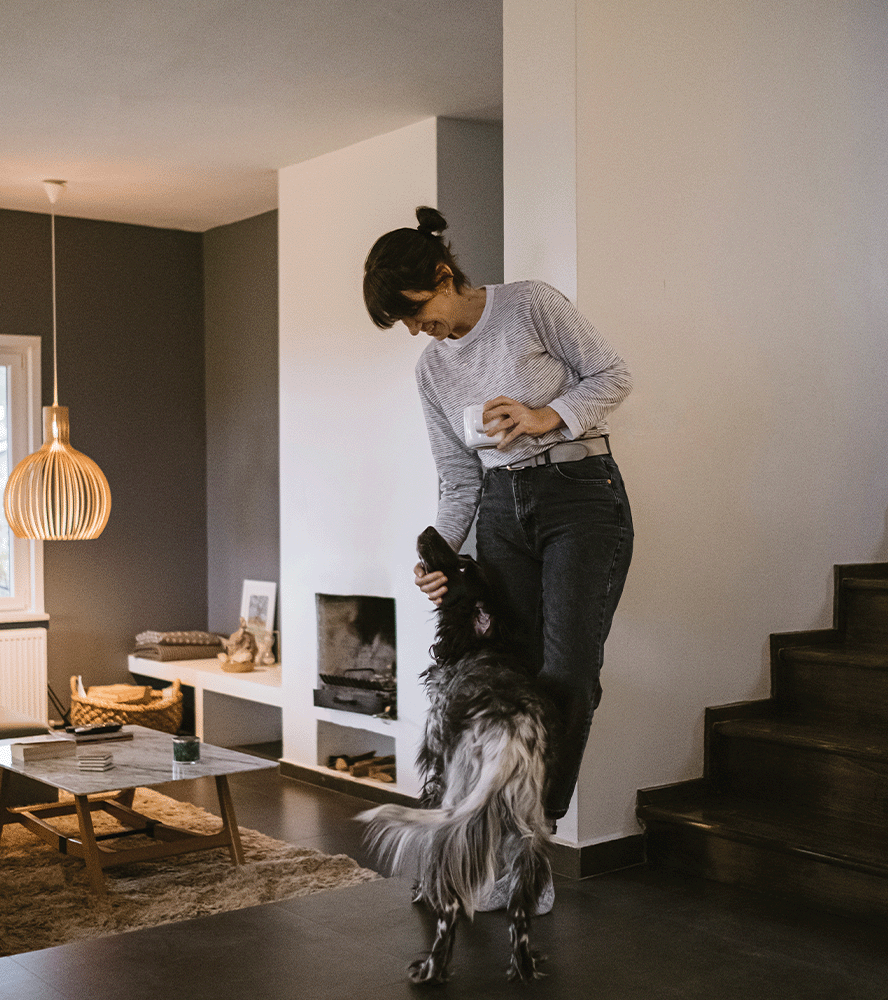 Didem Şenol is a chef who creates his stories about food believing that "simple is good and real". He prefers to follow the humble and sincere in order to internalize the recipes he prepared with this intention. With the belief that food is much more than just nutrition, the plate that comes before us on the table; It follows the traces of what is produced in the season, discovers local producers, and shares with us the thoughtful imagination.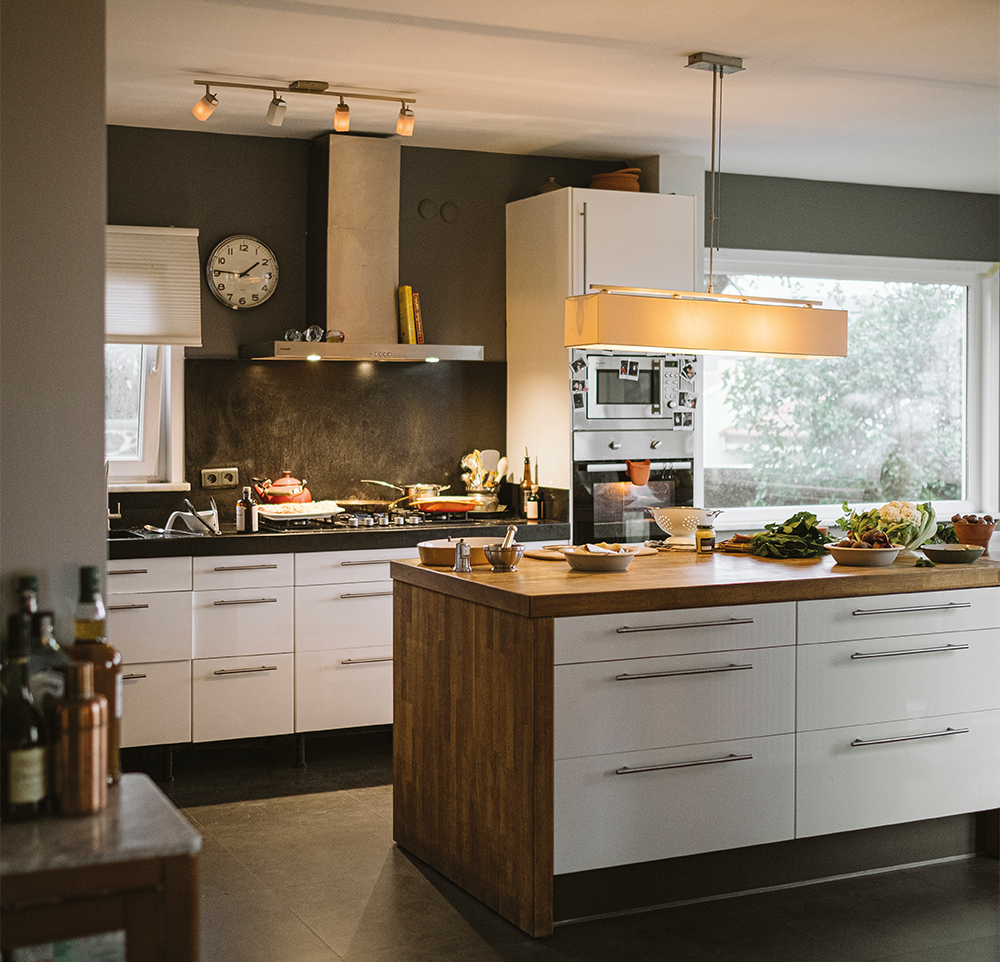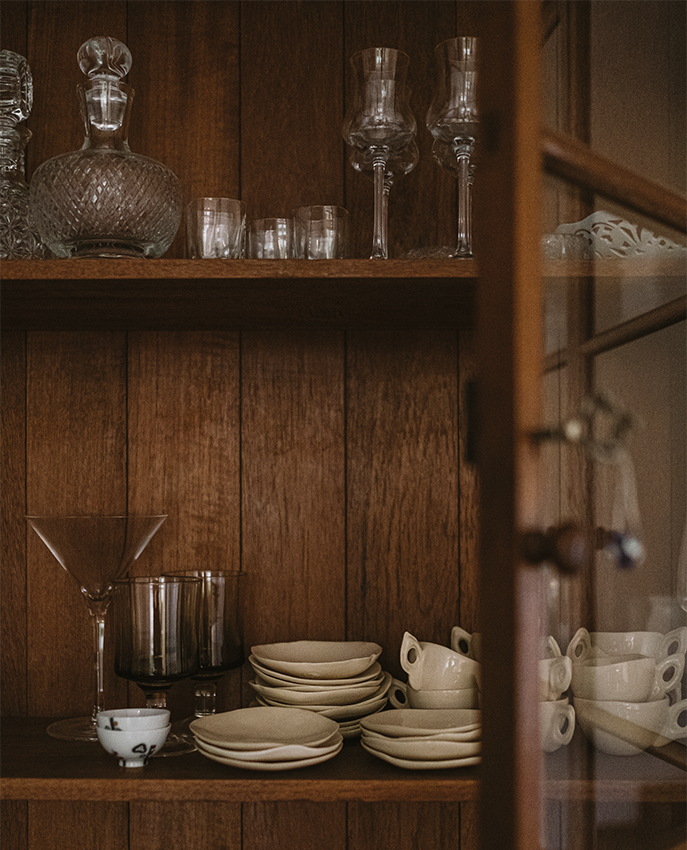 We are at Didem's house in Uskumruköy. This living space, away from the hustle and bustle of the city, hosts us on a cold Istanbul day, where we feel the winter season as much as possible. Didem's spacious kitchen, which allows us to chat together, opens to the garden of the house with a large window through which we can see the tones of the sky. We take our places around the island kitchen table that stretches right in front of the window. Didem throws some firewood into the fireplace in the living room. Then, with the melodies starting to play in the background, we warm up even more. We chat while sipping our hot coffees poured into our mugs. Our topic is, of course, about food; because we like to come together, cook, eat and share with our loved ones by aiming to eat.
Didem is one of those who think that sharing a meal, and moreover, a delicious meal is good for the soul… Moreover, she reflects this state of enjoyment to her cooking process. We watch him and understand this situation better as he prepares his menu, which consists of pumpkin soup, quince salad with olive oil, caramelized brussels sprouts, baked potatoes with wild mushrooms, lamb chops with mushroom crunch and apple pie.
The kitchen we are in; a cuisine that explores what this geography has to offer. While we continue to talk about this situation in our conversation; While Didem is slicing brussels sprouts, she is preparing to put the lamb chops in the oven.
As the minutes progress, our menu, which brings together seasonal flavors, begins to reveal itself little by little with pleasant smells. Meanwhile, Didem is putting the finishing touch on the olive oil celery salad with quince vinegar.
And together we begin to set up our table to share the thoughtful...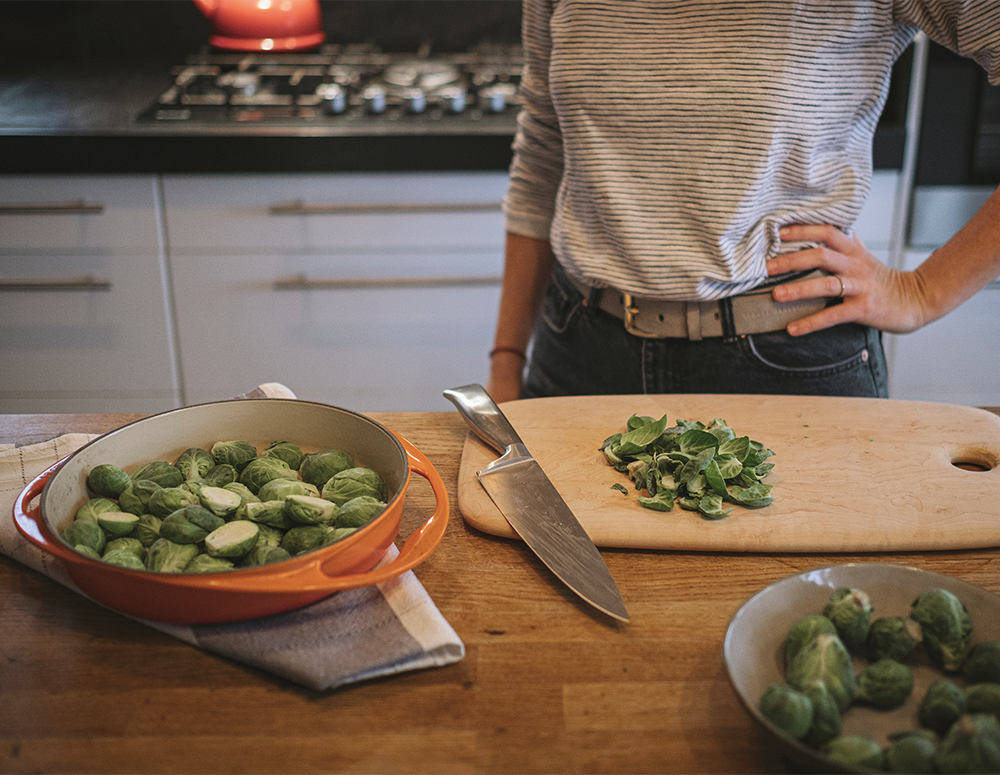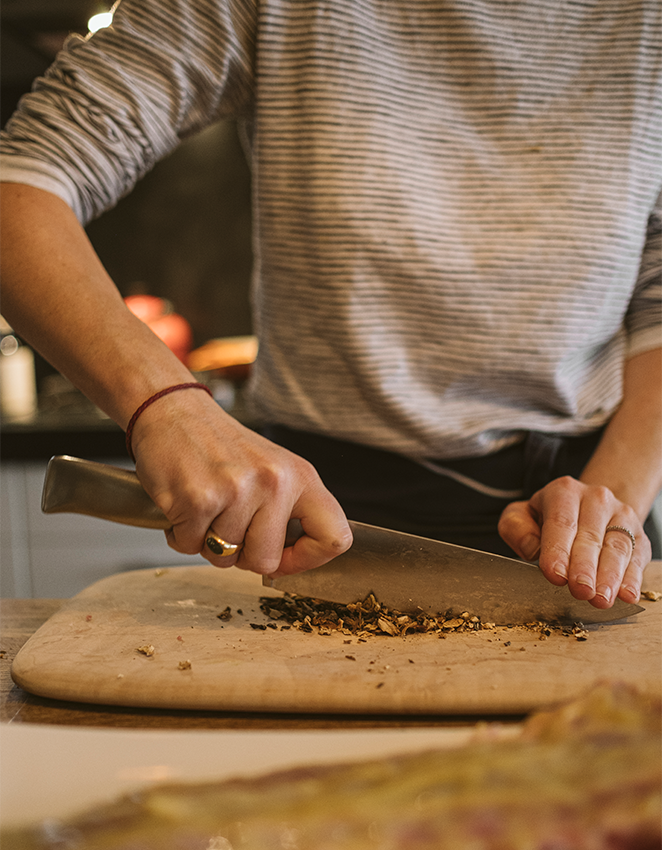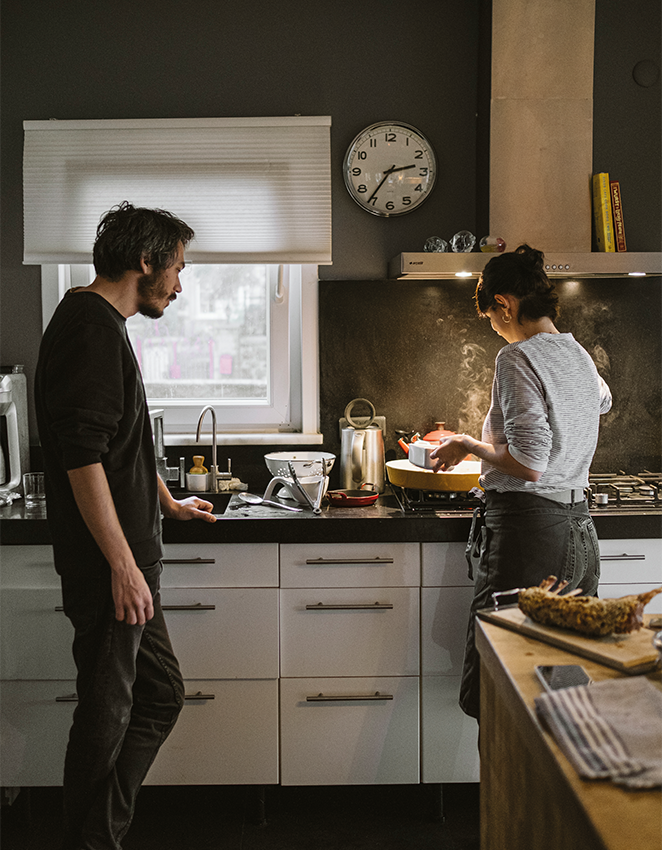 What food do you use in every meal?
I think salt; because it is important to use the right amount of salt to achieve balance in flavor. On the other hand, citrus peels are one of my favorite ingredients that I use to add color to meals. I think it is quite effective in deepening the flavor.
Which flavor do you prefer to pair your First Taste Olive Oil with?
I'd say raw fish. When you cut the fish caught that day into thin slices, then add early harvest olive oil that smells of grass and some sea salt, you get a simple yet delightful dish. Especially if you are in the summer, I recommend grating the freshly picked tomato on it.
What's your favorite flavor pairing?
Breadcrumbs with Ezine cheese and anise.
What song do you listen to most while cooking?
In fact, it changes according to my spirit of that day; but I can say that very calm music reduces my energy.
What excites you most about market shopping?
Friendly marketers and discovering new ingredients.