Villa Cardo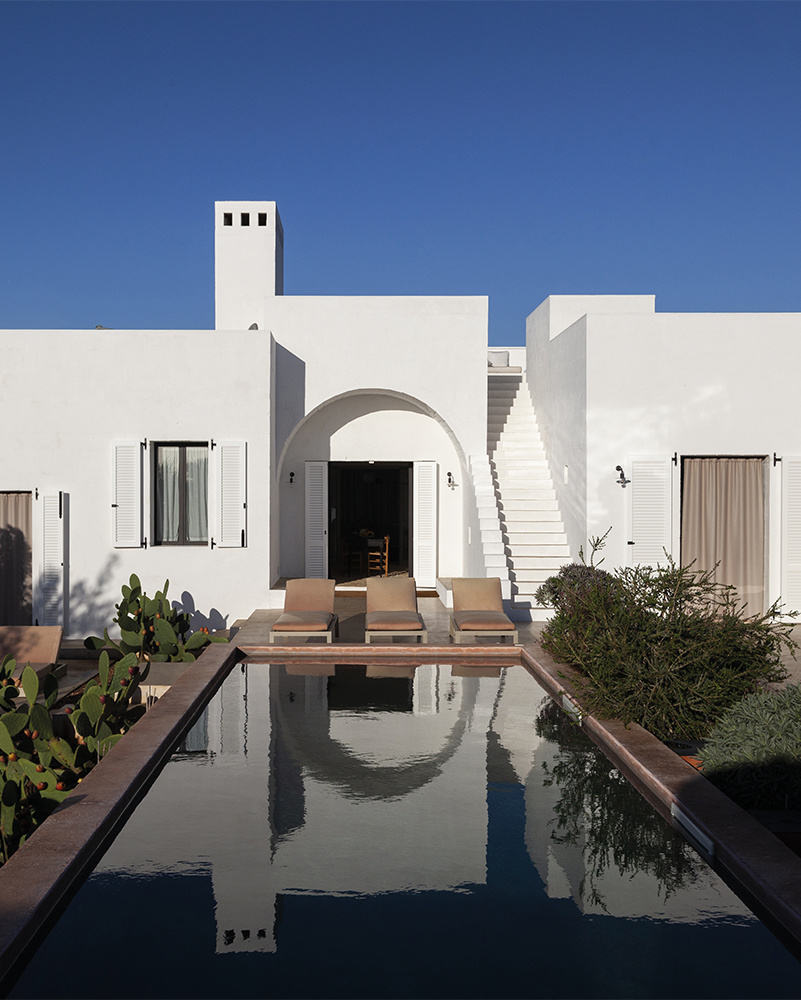 Bohemian farmhouse Masseria Moroseta, featured in Cooklife Magazine V11, provides the Puglia experience through the Villa Cardo in Carovigno.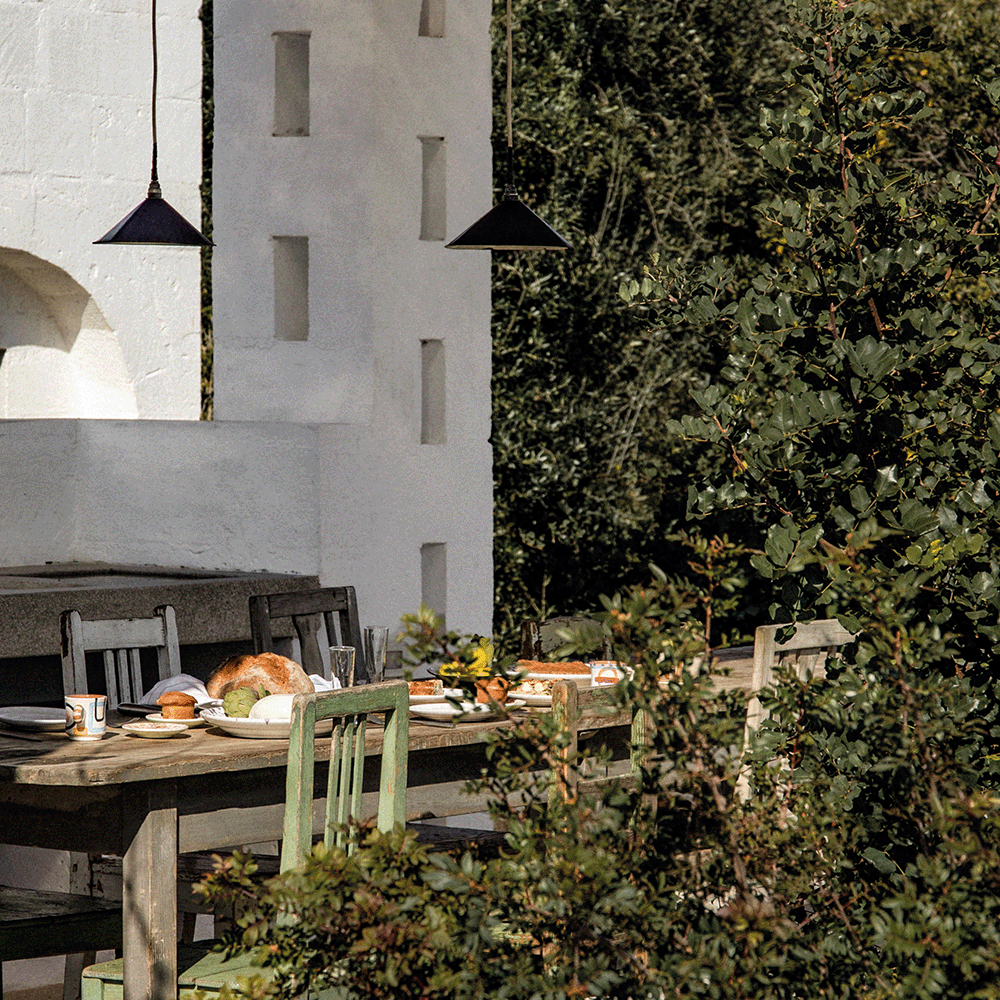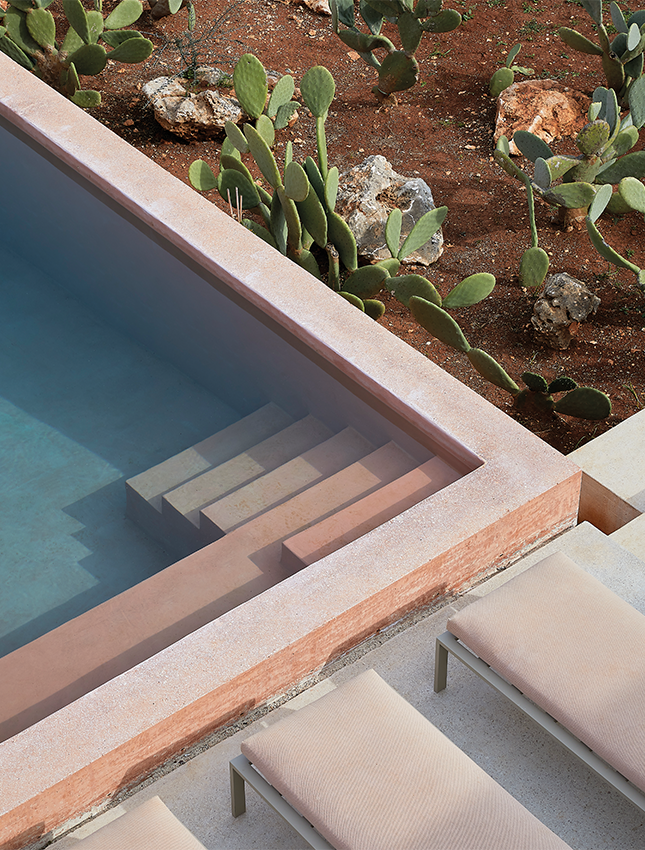 As the days slip by faster than ever, our desire to slow down and pause grows deeper. Thus, our wish to pursue the simple things, the things that make us feel good becomes just as intense. This pursuit that springs forth from our minds, indeed encompasses everything we see, taste, feel and every moment we experience. Our eyes seek the image of the plain and the peaceful…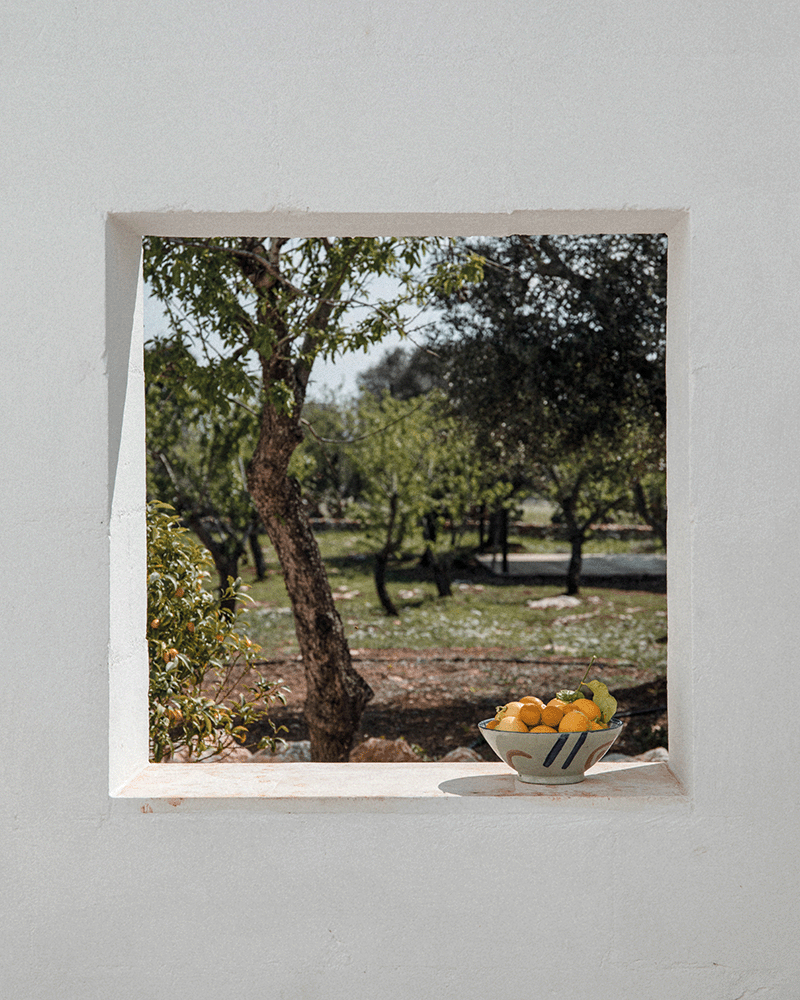 "I wanted Villa Cardo to belong to their surroundings and not stand out." Andrew Trotter
We encounter Villa Cardo, a house designed in Carovigno, in the south of Italy, as an elegant response to this search. It is situated on a large land surrounded by olive and almond trees. Rather than disrupting the natural beauty that it is enveloped with, it embraces and elevates them.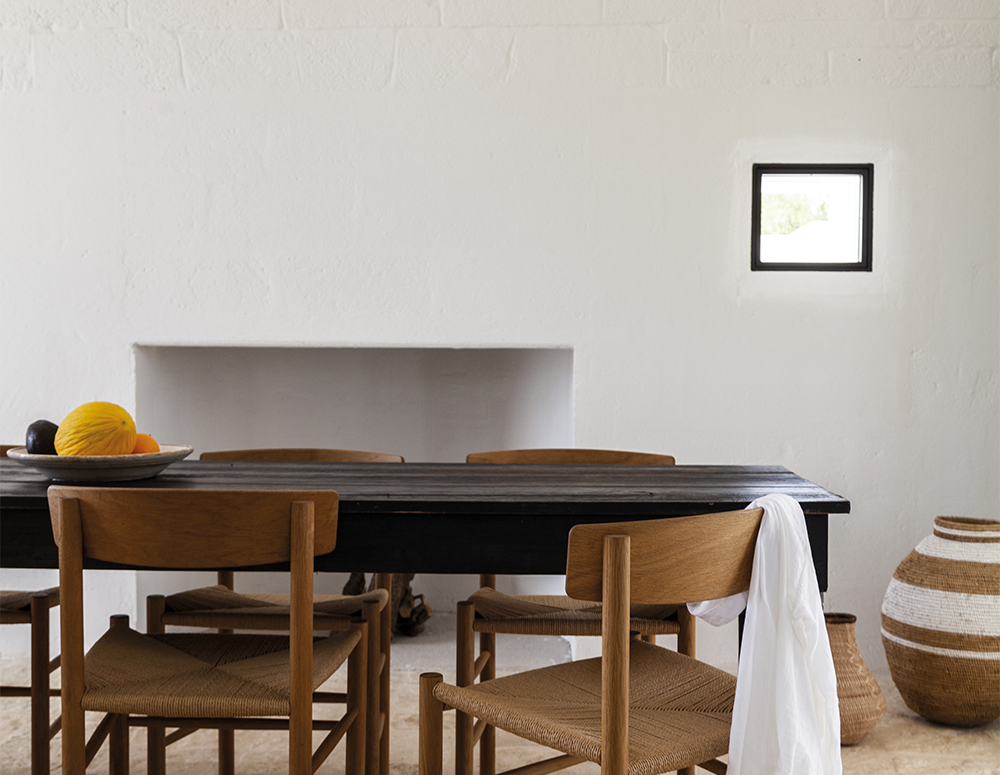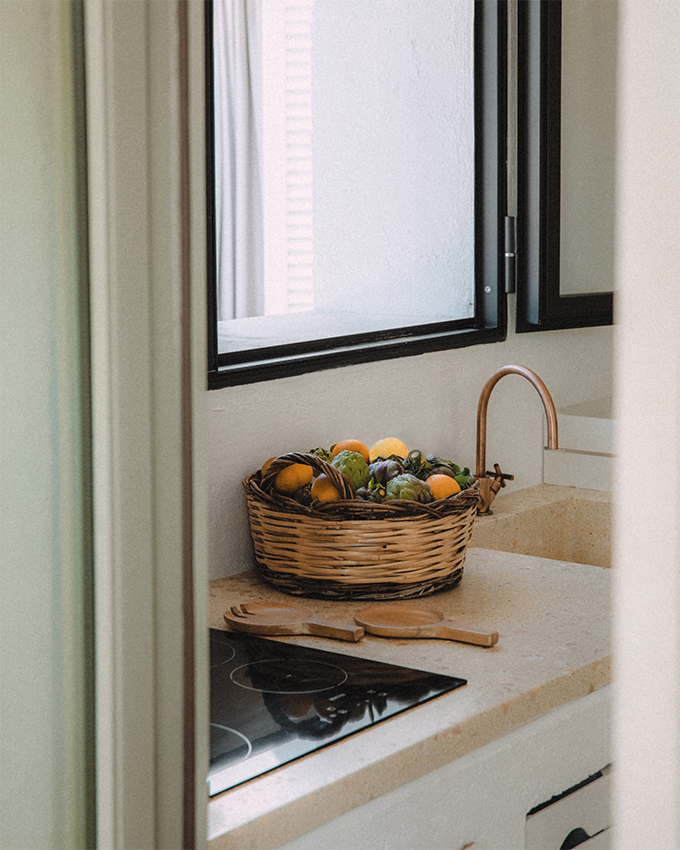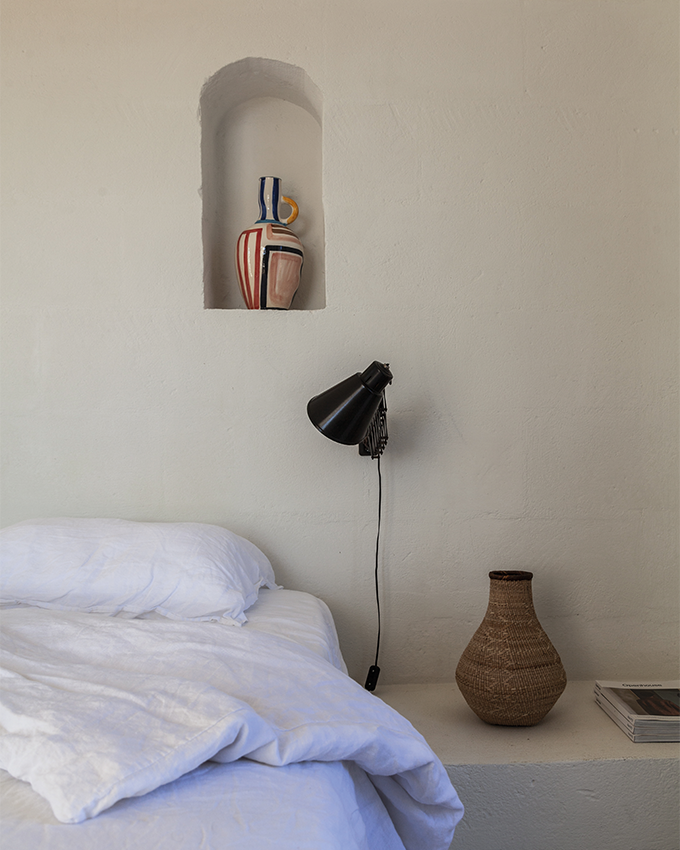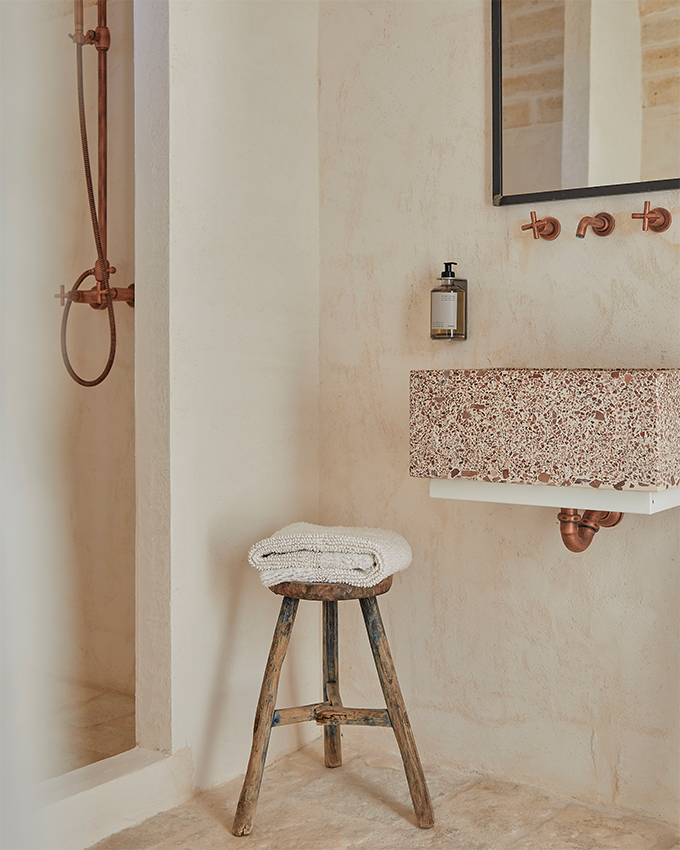 This 4-room house was constructed with local materials and traditional methods in order to wholly convey the soul of Puglia to its visitors. One of the reasons why designer Andrew Trotter settled on this approach was so that the house can make better use of daylight and benefit from natural flow of air.
In Villa Cardo, which consists of cubic forms, the main structure makes up the heart of the house. Thus, the main space comprises common living areas with a large living room and dining room. The leisure spaces are accompanied with a spacious suite room, a bedroom with a veranda and a private garden, and two more rooms with humbler designs that can also function as living spaces. The cinema room and the Turkish bath, where guests can have an amusing time, are located on the lower floor.
Villa Cardo's restful land abundant with natural beauties also is home to an old country house, an "annex" so to say, where two more people can stay. Perhaps you would be acquainted with the fact that the houses in Puglia are traditionally built with a local sandstone called "tufo." They also establish a cool atmosphere through vaulted ceilings and hollow facades. Villa Cardo also follows this tradition with its natural air conditioning properties and its chalk-white painted walls.
Andrew Trotter states that he had designed each room of Villa Cardo with an approach that is as simple and as unpretentious as possible. With this approach, he aimed to bring about a peaceful cocoon for the guests and simultaneously establish an aesthetic that is compatible with the minimal exterior of the house. While the wooden furniture and the linen fabrics shine out in the rooms decorated mostly with earthy hues, terrazzo coating compliments the textures echoing the natural world in the kitchens and bathrooms.
Gracefully situated on a one-hectare land, with a front yard bedecked with an enlivening swimming pool, Villa Cardo aims to offer its guests a plain and peaceful experience and adds meaning to the experience through its thoughtful design story. 
The closest beach to the residence is Torre Guaceto which is 7 km away. Carovigno is the nearest town and Ostuni is only a 15-minute drive away. So if you are looking for a sweet tranquility, abundant simplicity and some comfort, you now know where you can go next…