Evde: Didem Şenol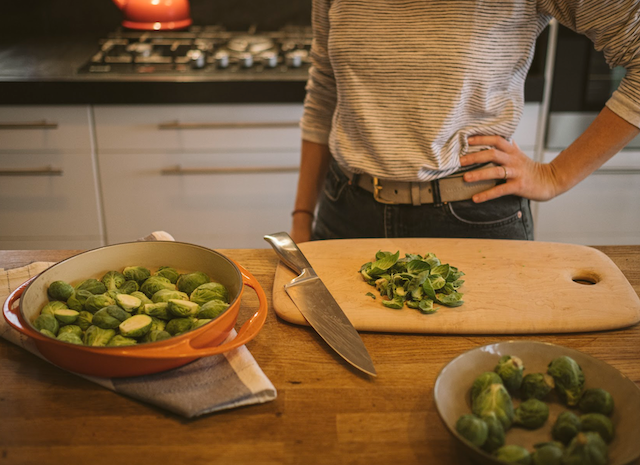 Didem Şenol is a chef that narrates her stories of food with the belief that "the simple is good and real." That is why she goes after humility and sincerity, internalizing the recipes that she prepares with this belief and intention. Şenol thinks that food means more than just nutrition and just what is served on the plate. Thus, she seeks to find harvest in season, discovers local producers and shares the results of her thoughtful imagination.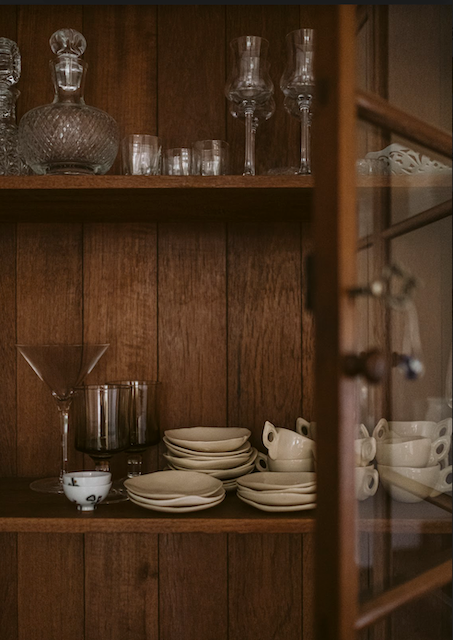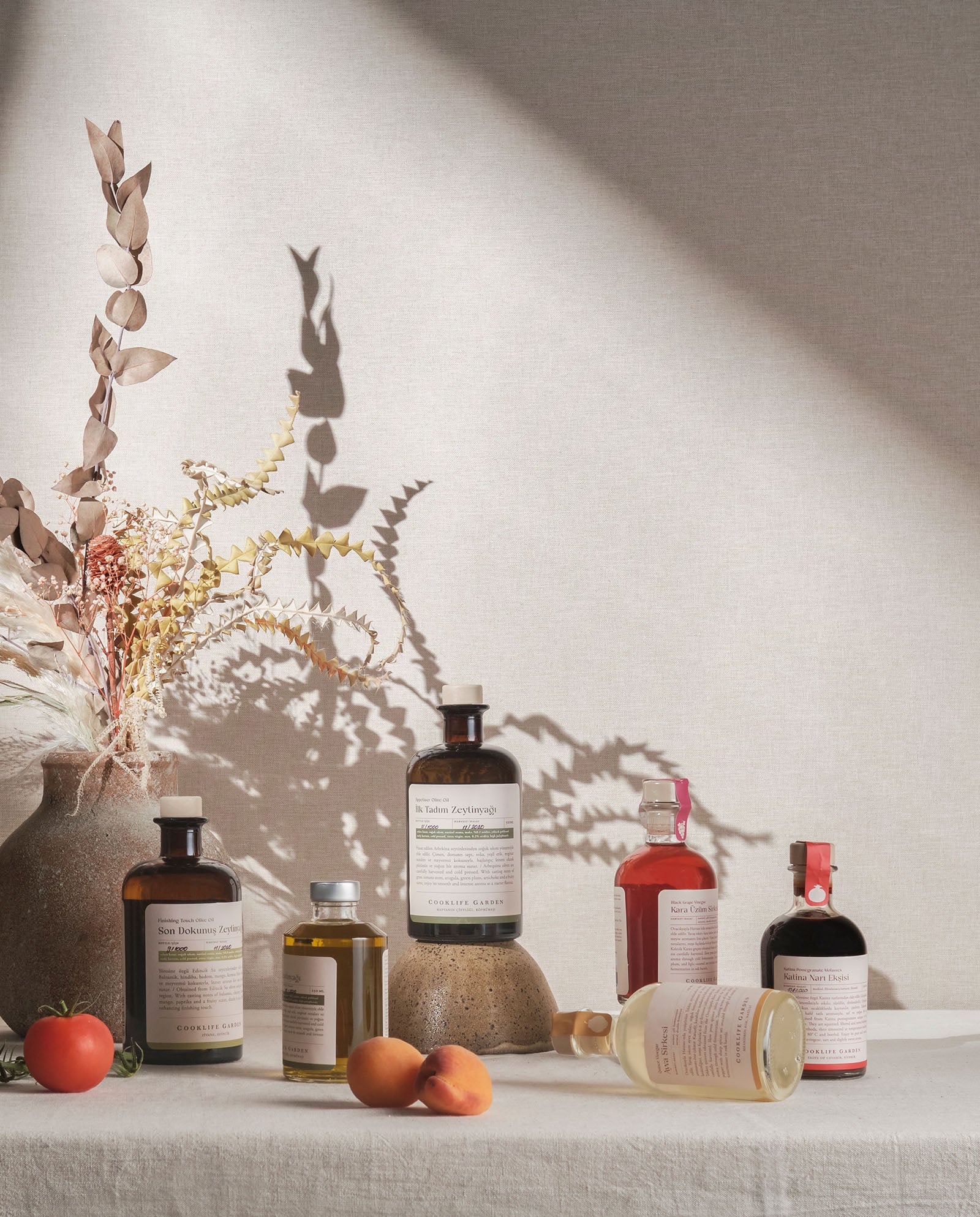 We are in Uskumruköy, in Didem's house. This living space, which is secluded from the hustle and bustle of the city, is hosting us on a cold Istanbul day reflecting the sentiment of the winter season to the fullest. Didem's spacious kitchen, which presents us with the opportunity to leisurely unwind and chat, opens up to the garden section of the residence with a large window through which the peaceful hues of the sky can be seen.
We sit around the island kitchen table just in front of the window. Didem stokes up the fireplace by throwing in more firewood. The atmosphere is even more cozy now, with melodies billowing forth from the background. We chat as we sip the hot coffees steaming in our mugs. Our topic is, of course, food; as we always enjoy coming together to cook, eat and share quality time with various social events that center around food.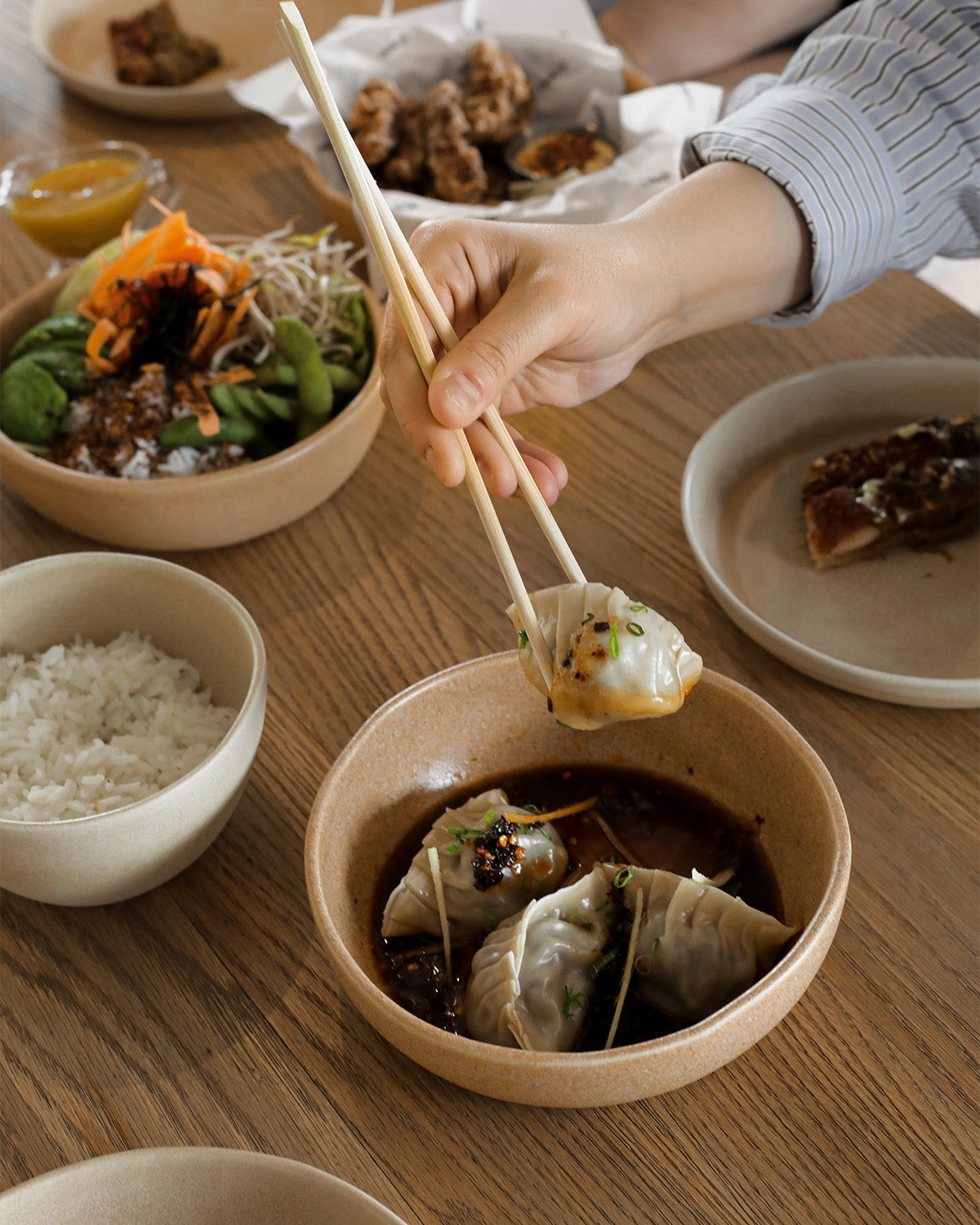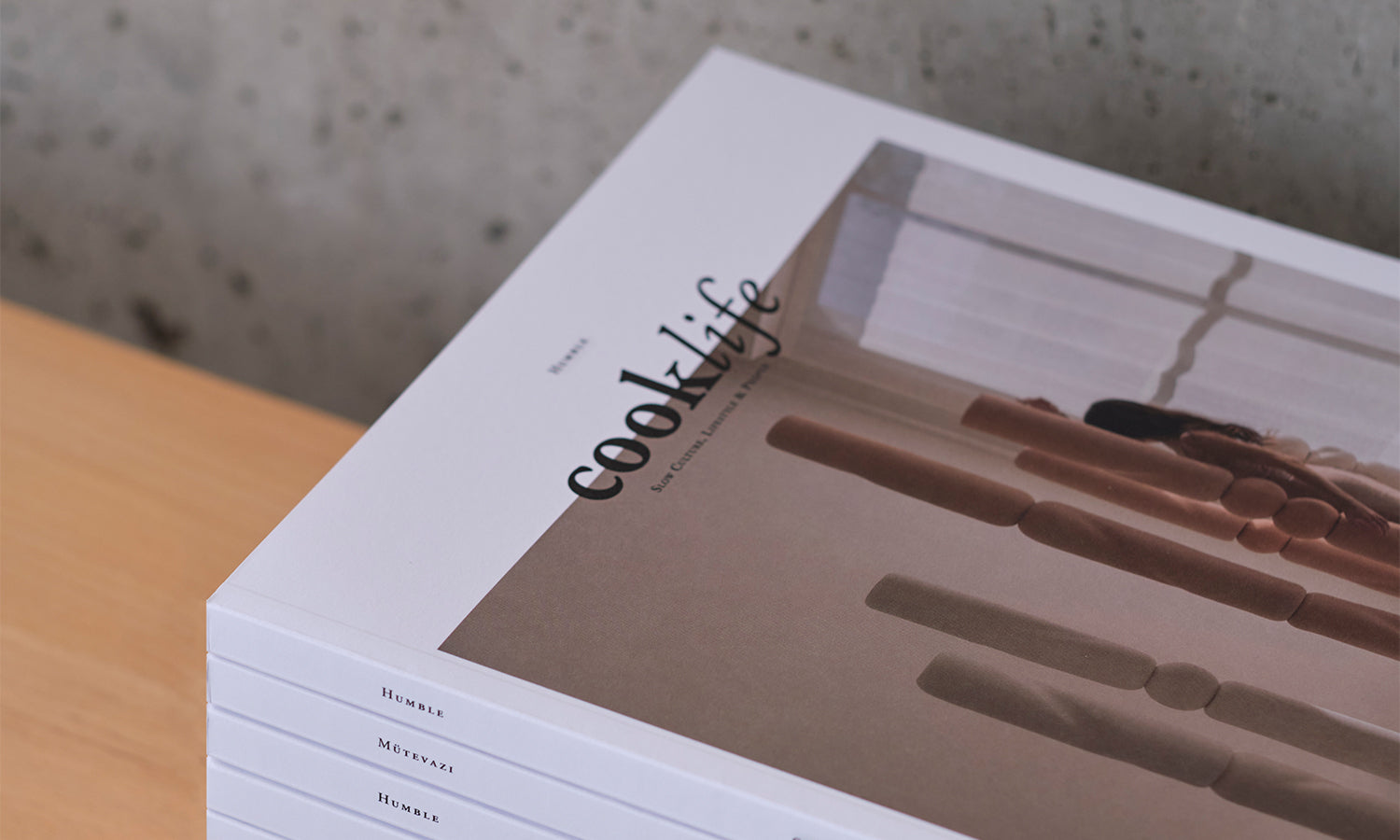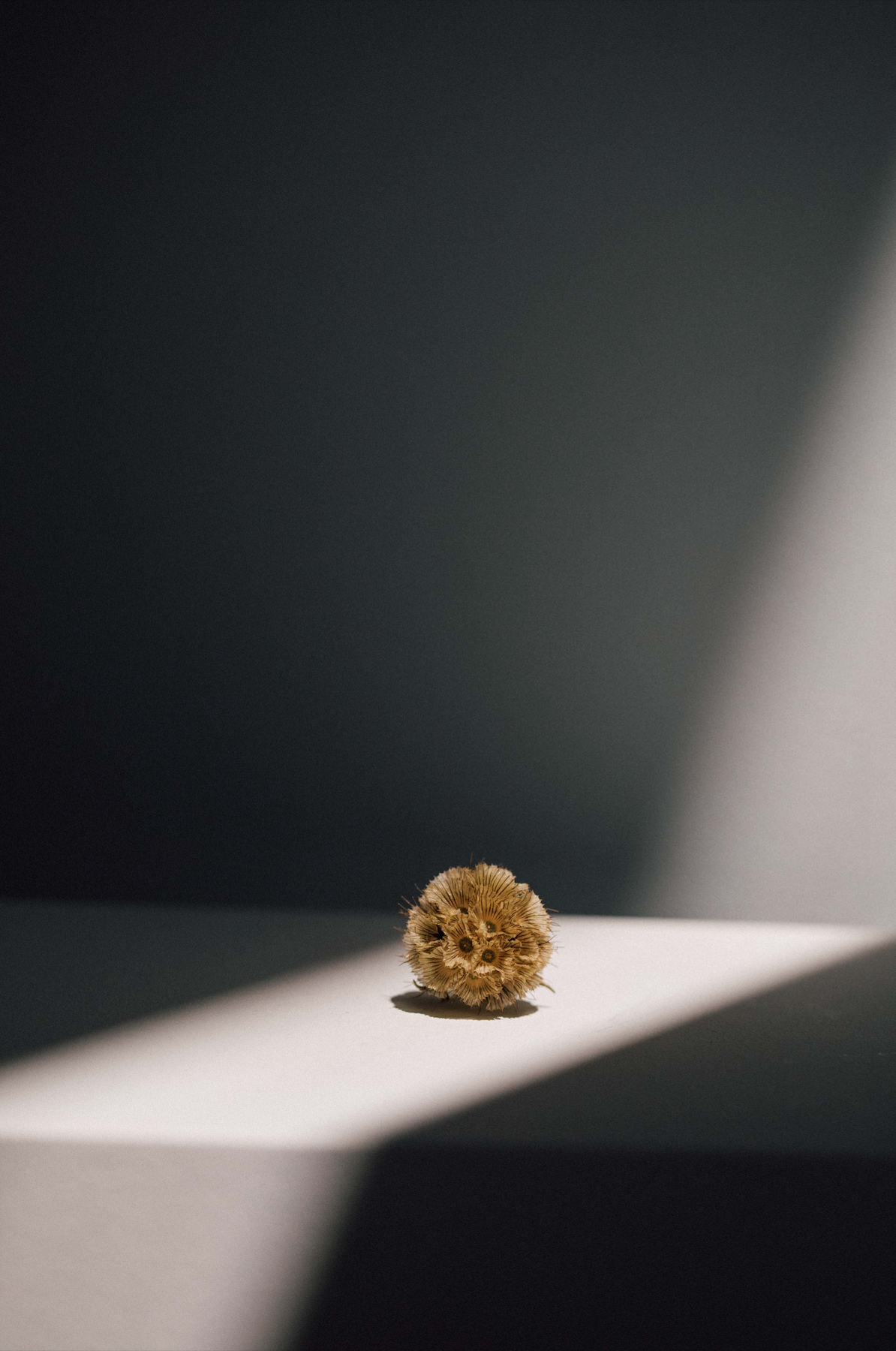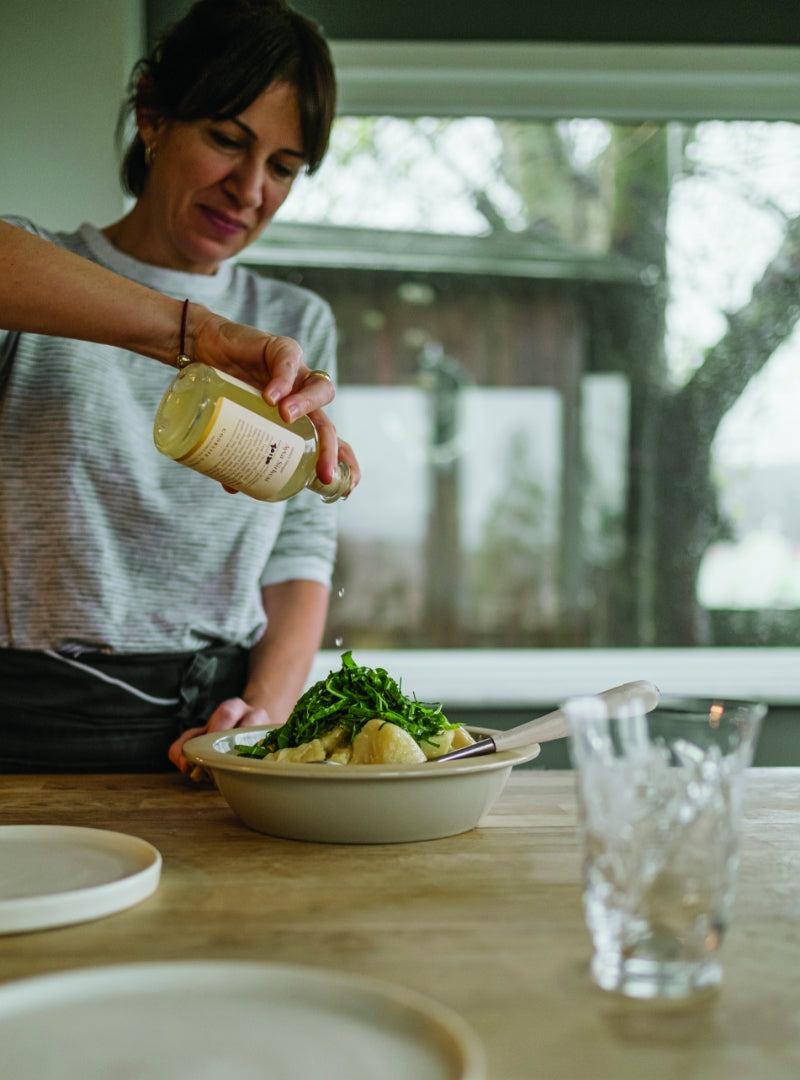 Didem is one of those people who think that sharing a meal, and especially sharing a good meal, is of benefit to our soul… What's more, this enjoyment reflects itself in the process of cooking as well. We realize this all the more as we watch her prepare her delicious menu consisting of pumpkin soup, quince salad with olive oil, caramelized brussels sprouts, baked potatoes with wild mushrooms, lamb chops with mushroom crunch and apple pie. In this kitchen we are in, exploring what this geography has to offer is highly encouraged. We converse on this further while Didem slices brussels sprouts and prepares the lamp chops before placing them in the oven. As the minutes roll in, our menu, which carefully brings together seasonal flavors, begins to slowly reveal its magic through inviting aromas. At about the same time, Didem adds the finishing touches on the olive oil celery salad with some quince vinegar. Then, we begin to set our table together with the intention of sharing this exquisitely profound experience…